Program Benefits
With HAI's HARP program, DMIPA (Sigma Cat 2190) and DMPA (Sigma Cat 2198) Amines are recovered to virgin specifications using the latest innovations in process technology.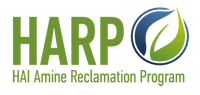 Our program offers:
Online Tracking System
Single Source for Reclamation
Central Midwest Location
Ecologically Responsible
Online Tracking System
Samples of spent scrubber solution are sent for analysis and pre-approval before bulk containers of scrubber solution are shipped for reclamation. The entire process is managed through our online Amine Tracker system.
Our online system allows you to track your progress every step of the way:
Request Supplies
Submit Samples
Print Shipping Documents
Track Amine Reclamation
Download Certification of Analysis and Reclamation
Receive Email Notifications
For more information on the program, please view our:
How Do I Join?
For further details or to join our program, please contact Aaron Kaboff at Aaron.kaboff@ha-group.com
Empty Cylinders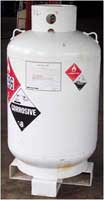 Empty Amine cylinders can be returned to the location listed below. Customers are responsible for the return freight of the empty cylinders.
HA International
4243 South Ave,
Toledo, OH 43615