Environmental stewardship: NOT JUST A TREND
Ayax Rangel |
Reprinted with permission from Simple Solutions That Work!
ARTICLE TAKEAWAYS:
Environmental stewardship is no longer just about recycling.
No need to sacrifice performance for environmental benefits.
Challenge your suppliers to meet the needs of your facility and community.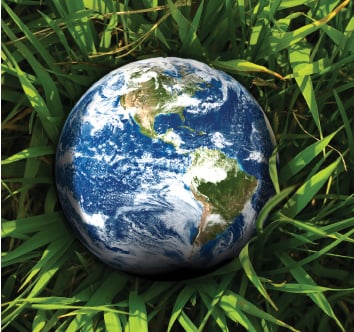 The metalcasting industry has a great reputation when it comes to recycling. However, environmental stewardship involves more than recycling. Using materials with more advanced environmental benefits is where metalcasters can take a leading role to mitigate some of the environmental challenges they face while creating a healthier and safer work environment.
Continuous improvement is an area where resin suppliers should be focusing a lot of resources. Consistently adding products that enhance or maintain key environmental properties is key. The past ten years have been paramount, not just in the development of emission reducing and safer materials; but also in materials that are higher performing than their predecessors.
For foundry suppliers, the goal has been about providing materials with environmental benefits without sacrificing performance and cost for the operation. As a resin supplier, we understood fi rst hand our challenges and the expectations of our customers.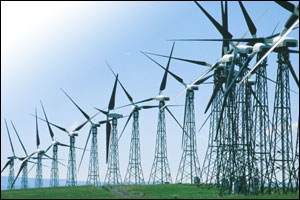 Just like all other process, we have been continuously improving our environmentally friendly materials with excellent results. Some of the ways we have accomplished that are:
Reduced formaldehyde emissions - up to 50% for Phenolic Ester core/mold making operations.
Inorganic binder systems - for aluminum applications and a much more environmentally friendly system versus PUCB process. This innovation was developed for castings requiring a high degree of tolerances and complex geometries.
Zero amine exposure & No release of harmful emissions - providing minimum/no order during the core making and casting process along with no condensation build up, lower core collapsibility in the core making process and no need for emission control equipment.
Low VOCs & HAPS - with the benefi ts of a fast curing rate and suited for aluminum.


Reduced ammonia - and up to 70% reduced formaldehyde emissions for resin coated sand applications.
The next generation of environmentally friendly resin-coated sand will be more resistant to sand sticking or lumping in hot and humid conditions. And, there are already new developments for resins that perform well in the most extreme environments.
Today, you really have many choices in regards to high performing environmentally friendly materials. Reducing the environmental footprint in your foundry and community while improving your overall performance has never been more accessible.
The HA-International EcoMission program help metalcasters address the environmental challenges their operations face without sacrifi cing the quality and performance from resins, resin coated sand, and refractory coatings.